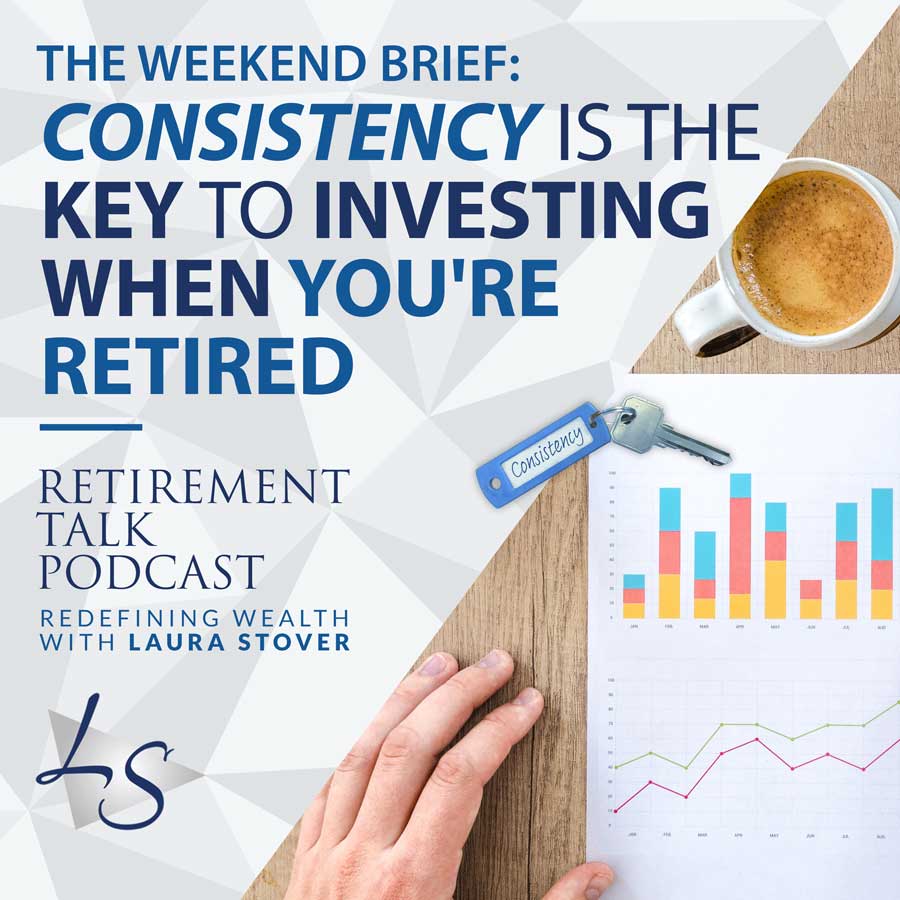 Laura Stover, RFC is solo today for a special episode as we cover this week's featured article from Kiplinger "Consistency Is the Key to Investing When You're Retired." We need to focus on consistent returns rather than average returns or market fluctuations. While volatility may be advantageous during the accumulation phase, it can be detrimental to retirees who rely on their investments for income.
We also are covering ongoing news events, such as the Israel-Mideast situation,the debt ceiling, and more. What effects could these events have on investing and retirement? As always, it's important to use non-correlated strategies and options to hedge against volatility and manage risk.
We hear from other financial authorities in today's show, including David Walker, the seventh comptroller general of the United States. His book questions whether we will still be a superpower by 2040, and he outlines several things he believes the US Government should do, especially as it relates to the ever-growing debt ceiling.
Today, you'll also hear from one of my favorite money managers, Jay Pestrichelli, discussing how he's looking at investments in 2023.
As always, it's important to have a solid income plan, addressing healthcare costs and taxes in retirement.
Link: America in 2040 – Still a SuperPower?
https://www.amazon.com/America-2040-Superpower-Pathway-Success/dp/1665500840
Rate, Review and Subscribe to the Podcast:
https://podcasts.apple.com/us/podcast/retirement-talk-podcast-with-laura-stover/id571347188
How to Connect:
redefiningwealth.info
lswealthmanagement.com
Schedule a Review:  https://redefiningwealth.info/schedule/
Timestamps (show notes):
0:01:59 Discussion on consistency of returns in investing
0:03:25 Importance of preserving capital in retirement
0:04:40 The need for consistent returns instead of average returns
0:07:12 Difference between active and dormant accounts
0:08:20 Caution against variable annuities and suggestion for other investments
0:10:14 Importance of avoiding excessive volatility in retirement
0:11:33 Emphasis on securing consistent income in retirement
0:13:02 Discussion on geopolitical stressors and potential impact on the market
0:16:35 David Walker discusses the four criteria for being a superpower
0:17:35 Walker talks about the alliance against US interests
0:19:45 Walker proposes a three-step plan for fiscal policy
0:21:00 Discussion on inflation, interest rates, and portfolio construction
0:23:00 Jay Pestrichelli discusses traditional risk management and derivatives
Listen & Subscribe
Click on logos below.